I made these bars the other week. I still have a set for sale. Polished 1" Stainless Steel Rabbit Ears with Polished manually machined brass pressed on. 3.5 mounting pattern. $285 plus shipping for this pair. Email
DeepSixCycles@gmail.com
Or check out our online store for more info!
deepsixcycles.bigcartel.com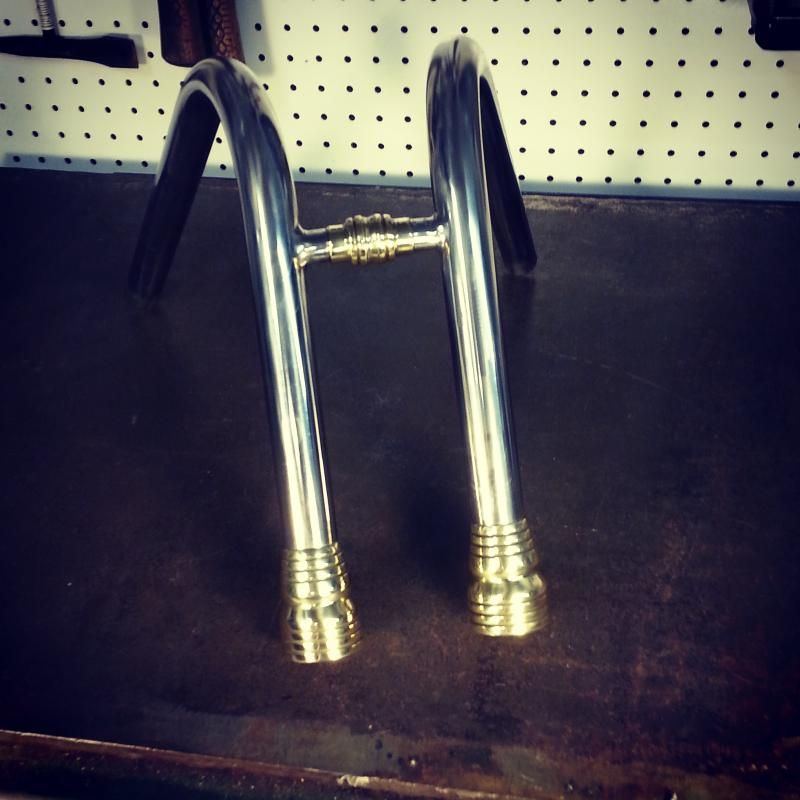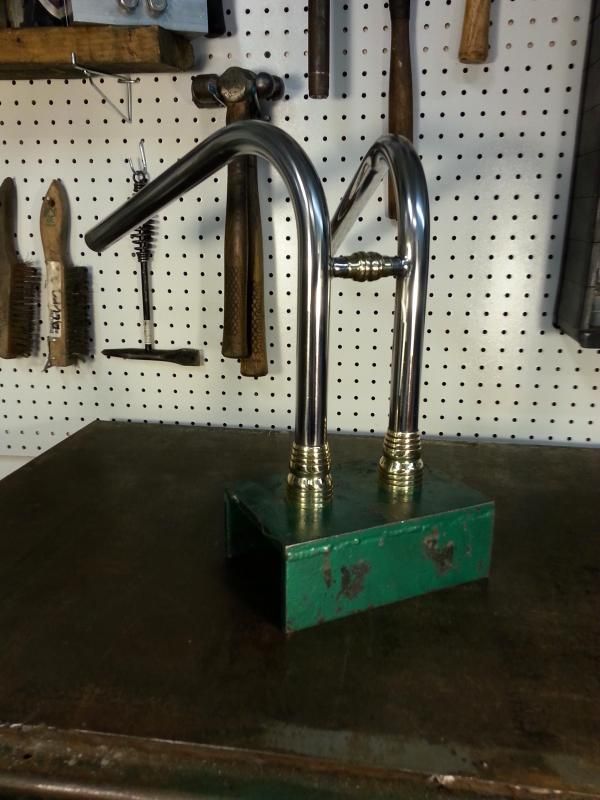 Oh and we can hook you up with pegs for those funky Ironhead and Shovel mounts!
We have been selling quite a few of our brass products with and antiqued finish. See those pegs on the left?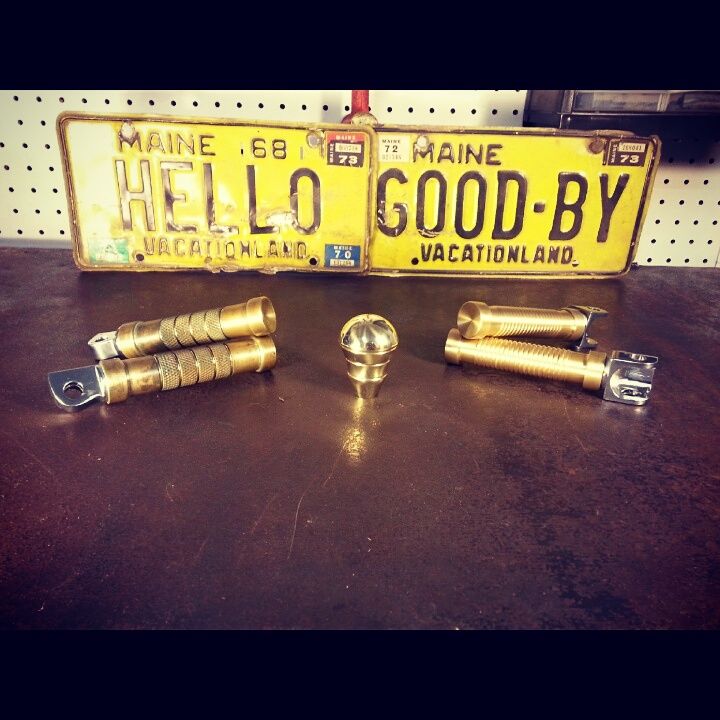 And these antiqued foot pegs and hand grips.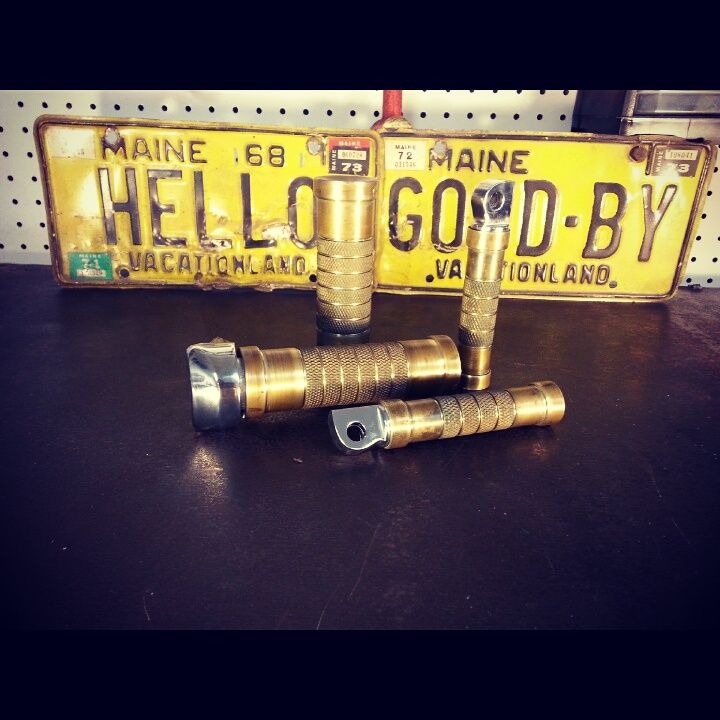 Here are a set of Brass Hexogram Pegs, Brake peg and Grips with a special custom spin.